This final book in the Raven Cycle is kicking off my summer reading project. That's right! For the fifth year in a row I've collected a bunch of books and will read them throughout the summer, reviewing them as I go, with a deadline of September 30th. I started reading this series four years ago and instantly fell in love. I had previously read Stiefvater's Scorpio Races and knew I would enjoy it. How little I knew then.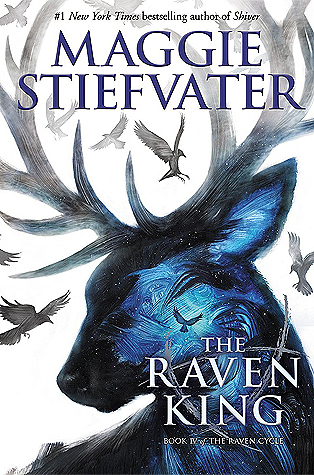 Retrieved from Goodreads
Magic is stirring in Henrietta. A darkness is infecting Cabeswater, one that draws buyers of magical artifacts. Glendower must be found to save the forest, but Noah, Gansey, Ronan, Adam, and Blue aren't sure how all the pieces fit together. Time is fluid in Henrietta, particularly for the five of them. And still the clock ticks ever closer to Gansey's death, and Blue's kiss will still kill the love of her life.
It is impossible to describe Stiefvater's books so I'll admit I didn't try very hard here. Because this book is not about the plot. It's about the characters. It's about how every glance means something, how every word Stiefvater puts in their mouths is at once poetry and bluntness and reality and dreams. It's something I will never be able to do as a writer. She shows you the beauty in everyday happenings you don't notice anymore. She shows bleakness in a sunny day. It's remarkable. My chest was tight when Gansey gave Gwenllian the order to tell him where her father was. I ached for Ronan and how much he's been broken. I loved Blue and wanted her to go to Venezuela. And above all...I didn't want this book to end. Because it's the end of the series and I didn't want to be disappointed or admit that it was over. If I had one little gripe it would be about Piper. That whole part of the plot needed more attention because it was really interesting and well written. But I'm splitting hairs. I love the Raven Cycle and I'm sad it's over.
Goodreads Rating: 5 Stars
Up Next: Bramblestar's Storm by Erin Hunter