It's the weekend! Yay! And I capped off my full day of work by racing to the airport to catch a flight that ended up sitting on the tarmac for literally half my life. But on the upside, I had a lot of time to read The Jewel, which I had been working through for a week. I finished it halfway through the flight and then fell asleep while listening to Harry Potter and the Sorcerer's Stone for the umpteenth time. Not a bad way to end a hectic week.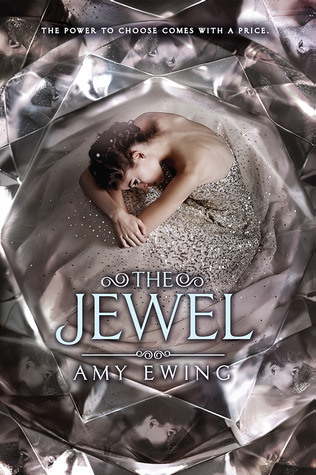 Retrieved from Goodreads
Violet is a surrogate. She's spent the last four years of her life training in the auguries before being auctioned off to the nobility in the center of her island city. She's destined to carry the child of one of the nobles. Her talent with the auguries results in her being bought by the Duchess of the Lake, an ambitious woman with big plans for Violet's talents. But Violet has no interest in being part of her plans. She doesn't want to be pregnant, and she hates being property. Forces in the Jewel are shifting, and Violet may be the key to ending the horrific surrogacy.
I had such hopes for this book. The cover reminded me of The Selection, which was a series I enjoyed. And the premise was something I felt could hook me. And I did enjoy the first third of this book. It was pleasant, easy to read, had a world that could be interesting, and a premise that could have some really interesting discussions about sexual abuse and one's power over their body and other people's power over it. I hate tearing down a book, so this review will be a bit shorter than usual. But there's maximum insta-love (blech), the world doesn't get developed and has a lot of holes, and the MC is a Mary Sue to the extreme. I would have rather this book were written from Raven's point of view, or Garnet's. Those were characters I could have gotten behind. Violet ended up being boring, and so was her story. I don't think I'll be reading the next book.
Goodreads Rating: 2 Stars
Up Next: Red Queen by Victoria Aveyard