I've been on a roll with the Cinda Williams Chima books lately. This is the seventh of her books I've read in about...6 months? Less? And I want to start reading her new Shattered Realms series once it comes out in paperback. Once again, I'm quite late in posting this review. I actually finished this book two weeks ago, but work has gotten me very tired (Yeah that's right! I got a job!). But I won't keep you back. Here is my review of the last(ish) book in the Heir Chronicles.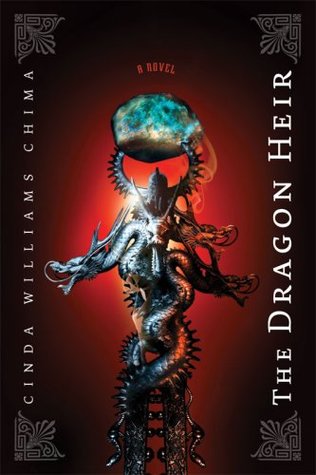 Retrieved from Goodreads
Madison Moss isn't like the rest of her friends. She isn't a wizard or a sorcerer or an enchanter or a warrior. And she wants nothing to do with the war among the Guilds that's brewing on the horizon. She just wants to find a way to pay for college, and avoid ever going back to her home town. But it looks like that's not an option. Madison's power, which she's never really understood, is drawing her into more than one magical battle. With the Roses closing in on the sanctuary in Trinity, and magical forces making her family's life a misery, Madison must figure out a way to stay neutral, or allow herself to be drawn into battles she might not win.
So, this book isn't _really_ about Madison. Yeah, she's pretty important to the climax, but her story itself isn't really fitted with the overall narrative until the very end. I did feel bad for her, having to move back to her hometown, and the dynamic of everyone being afraid of her was interesting. However, as a climax book, I sort of wanted more from her. I also saw a lot of similarities between the ending of this book and the ending of The Crimson Crown. The important thing revolves around a secret stash of weapons no one can locate until they can. The characters in this series have never really connected for me in the way that Han and Raisa did in the Seven Realms series. It's good fun, and Chima write political dialogue incredibly well. Perhaps the problem for me is that the political dialogue that serves as action makes sense in a series like the Seven Realms, but not so much with the modern teenagers of the Heir Chronicles. So when it does happen between the older people who are secondary characters, it doesn't hit as hard. I am going to finish up with The Enchanter Heir and The Sorcerer Heir out of curiosity, but I'll be more excited to read Flamecaster when it comes out in paperback.
Goodreads Rating: 3 Stars
Up Next: Mortal Heart by Robin LaFevers