I wasn't sure about this series when I started reading it, but I liked The Exiled Queen enough that I used some gift cards to get the other two books in the series. It's been really nice here. It's been raining, which makes for excellent reading weather. I'm currently curled up with both a Kristan Higgins book and the final book in the Seven Realms series. I'll try to keep it straight what happens in each book.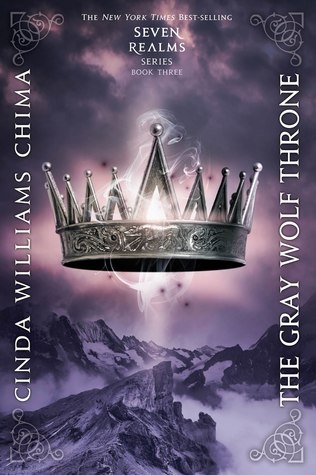 Retrieved from Goodreads
Raisa ana'Marianna has fled Oden's Ford, the school where she was hiding from an arranged marriage for nearly a year. After escaping her captors, she's now trying to find a way back to Fellsmarch that won't get her killed by all the political factions who would rather support a different queen, either her mother or her younger sister. Also looking for Raisa are Amon Byrne, captain of her guard, and Han Alister, who knows her as Rebecca and blames himself for her being kidnapped by the Bayars. Mage and princess are on a collision course, and the biggest secret of all is finally about to be revealed. But with the political turmoil in the Seven Realms, they might not live to find out.
This world just keeps getting more and more fleshed out. And I love it! I love well-developed fantasy worlds with realistic court intrigue and politics. My heart was beating so fast as Raisa and Han closed in on each other. It was a very slow reveal. I thought Han would discover who Rebecca really was at the end of the first book. Nope. Then I thought it would happen at the end of the second book. Nope. And with all the history between the two, I couldn't wait to see what would happen when Han finally found out Rebecca was actually the princess Raisa. I really liked the political intrigue. All the warring factions and side characters who think they have a bigger role than they do, and main characters who truly hold a lot of power made this a very interesting read. You can see all the sides tugging at what they want, and Raisa has to juggle all of them, from her Clan father, to the wizards who are oppressed by the Clans, to the other countries who want a piece of the Fells' pie. No one is completely right, and no one is completely wrong. I can't wait to finish The Crimson Crown!
Goodreads Rating: 4 Stars
Up Next: Anything for You by Kristan Higgins