Here we go: yesterday was the last day of my summer reading project! It just struck me how five of the last seven books I've read have been final books in a series. And the book I'm currently reading is also the last book in a series! Anyway, I didn't finish off 2.5 books yesterday, like I knew I wouldn't. My eyes were far too tired for that, but I still managed to read quite a lot considering I worked for a majority of the summer. So without further ado, here is my last review for the summer: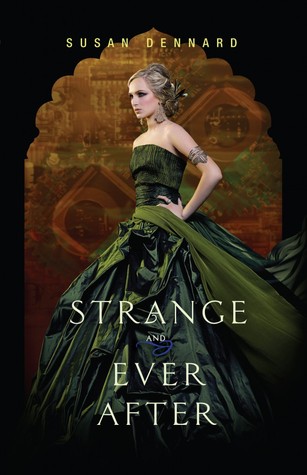 Retrieved from Goodreads
Jie has been taken by Marcus, and they're heading to Marseille. The Spirit Hunters have to get there before him to stop Marcus from discovering how to find the Old Man and raise the Black Pullet which will give him wealth and immortality. But even this has not united them. Joseph and Daniel still don't like Eleanor's black magic, and Oliver hates that Eleanor uses him solely for magic. As they rush to save Jie and then the world, they have to figure out how to work together or fail in both their missions.
It's hard to say what I feel about this book. There were parts I loved and parts I honestly skimmed over. Any fight between Oliver and Eleanor was annoying because it seems like he's annoyed about something completely unrelated every time, and then it disappears. I wanted a stronger relationship between them, perhaps like parabatai in Cassandra Clare's books, or maybe like Kenji and Juliet in the Shatter Me trilogy. I just didn't buy their connection. Or hers with Daniel. Things I did like: influence of Egyptian mythology. I adore Egyptian mythology and was quite pleased to see it here. Also, the betrayal was nicely done. Overall, this was a fast read, and not just because I was trying to finish up one last book for my reading project. I wasn't heavily invested in the characters, so the ending didn't pack a huge punch, but it was a pleasant enough read.
Goodreads Rating: 3 Stars
Up Next: Catalyst by S. J. Kincaid