A really good friend of mine gave me this book for Christmas. I started reading it, and honestly can't remember why I put it down. Not important though. I borrowed the audiobook from the library and listened to it over the last couple days as I cleaned and baked and relaxed after work. It's getting warm here in the Pacific Northwest again, and I'm back in my shorts and I've got a few more audiobooks burning a hole in my laptop, so I won't have to move much when the thermostat hits 90. But anyway, on with the review!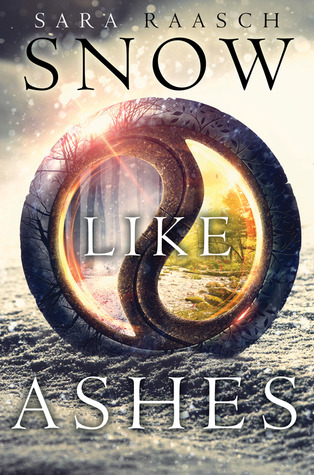 Retrieved from Goodreads
The kingdom of Winter fell to Spring sixteen years ago, with all of its citizens either killed or imprisoned. Except for eight who remain free. Meira has only ever wanted to fit in with the other Winterians, to have Sir think of her as a daughter. But instead she's been forced to stay in camp while the others go on missions, trying to retrieve the lost pieces of the necklace that contained their former queen's magic. With the pieces united and given to the prince Mather, Winterians can rise from the ashes and reclaim their kingdom. All Meira wants to do is help.
First off: love the premise of this book. Kingdoms that are each a season? Very cool. And the idea of Spring being the vicious one? Love that too. Also, I liked how a lot of the travel between the kingdoms was skipped over. Honestly, some stories need that part and I really enjoy reading it, but this story didn't need it. I loved the dynamic between Meira and Sir. Instead of a standard love triangle we get an orphan girl craving the love of a father figure who doesn't see her as a daughter. Very sad, very interesting. Downsides: It never got my heart racing after the first hundred pages. And I saw the romance between her and Theron from a mile away, but they didn't get to know each other enough to warrant their feelings in my opinion. But overall, quite an enjoyable book and I look forward to reading the next one when it comes out.
Goodreads Rating: 4 Stars
Up Next: The Warrior Heir by Cinda Williams Chima