Yes, I know, you guys are probably really tired of me going on and on about how much I adore Maggie Stiefvater. But did you guys read this book? It's gorgeous! And on an even cooler note, The Scorpio Races is getting made into a movie!! Anyway, I've been waiting for Blue Lily, Lily Blue to come out...basically since The Dream Thieves was released. So, without further ado, here we go!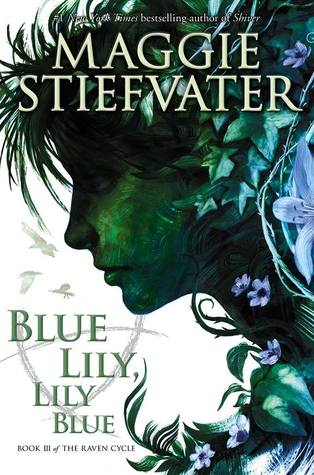 Retrieved from Goodreads
Blue Sargent's mother has disappeared underground, leaving her daughter to search for her and Glendower while her senior year of high school starts. Meanwhile Colin Greenmantle has come to town with the goal of punishing the Gray Man for disappearing without giving him the Graywaren. And the Aglionby boys and Blue are getting ever closer to finding the mysterious, lost grave of Glendower, though there are definitely some obstacles in the way.
It is always so freaking hard to describe Stiefvater novels! Because they are so beautifully written and they're more about the characters than the action. I tried to hit the main points up there, but there wasn't much I could say without giving it away. The Dream Thieves was angry and edgy because it focused a lot on Ronan and his habit of pulling real things out of his dreams. This time, Ronan takes a back seat to make way for Adam and Blue and Gansey, which is delicious in a whole new way. Perhaps my favorite part of this book which sums it up is when Blue explains that all of her friends are in love with each other, and it's an odd friendship, that they draw out jokes to make them last as long as possible. It was just so...accurate it made me happy. Anyway, beautiful character portraits as usual. I would have liked to have seen a few more scenes from Ronan's POV, but that's because I miss him from The Dream Thieves. Also, a little more about the caves they go into. It just got a bit confusing at the end. Oh but the getting there was gorgeous and I'm so glad I got the book and AH I can't believe this series is nearly over.
Goodreads Rating: 5 Stars
Up Next: The Young Elites by Marie Lu