Guys, I am obsessive about finishing series. Even if I thought the first book was just okay, I usually read the rest. There hasn't been a book that I picked up then couldn't finish (pleasure reading exclusively) since Inkheart last summer. So when I say this, know that it was actually difficult for me to do. I stopped reading Carrier of the Mark when I was 100 pages from the end. But I feel obliged to tell ya'll why.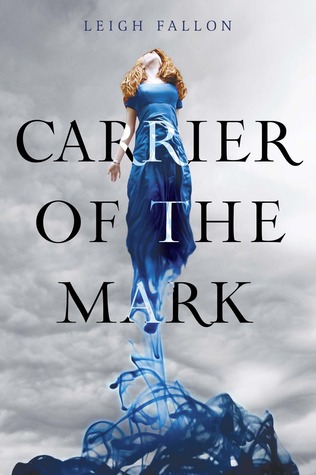 Retrieved from Goodreads
Megan Rosenberg just moved to Ireland, and things finally seem to be going well. She makes friends and the steamy guy, Adam DeRis, sorta has his eye on her. But then Megan discovers she is a Carrier of the Mark, meaning she controls one of the elements. And she's expected to do an alignment of the elements with the other Carriers, who happen to be Adam and his brother and sister. But it is forbidden to be romantically involved with another Carrier, so Megan isn't sure she wants to be one anymore.
And this is the point at which I stopped reading. Megan has been dating Adam for a total of two weeks, having known him a grand total of six. She discovers she controls one of the four elements of the planet and being with her fella could destroy half the world. So she decides she doesn't want to leap right into training, but slow down so she can figure out how to be with the guy she can't live without. This however, was just the final straw that had me stop reading. There's instalove, boring friends, immense infodumps, and all around it was just too close to Twilight. I hate doing bad reviews, I really do. I have so much respect for debut authors and all their hard work. This book was not for me, though. I like my heroines to want to save the world even if it means delaying the copulating with their boyfriend. I want them to be more than their hormones and I can get very judgmental when they aren't. I tried with this book for two weeks because I visited Ireland and I saw Trinity College and I loved it, and I hoped this book would remind me of it. Le sigh. I feel so awful when I say this, but I will not be reading the sequel to Carrier of the Mark.
Goodreads Rating: 2 Stars
Up Next: Mila 2.0: Renegade by Debra Driza